Well the night before the wedding i didnt go to bed really early around 11pm.I had a great nights sleep and woke up at around 7am got myself ready and then went to the hairdresser.
Everyone met up there and we had our hair done which only took about an hour and 15 mins for the 3 of us.
I had to get a few things from the shops before i went home so myself and my matron of honour went over and got what we needed then went back to mum and dads place.

The make-up artist arrived early so she got started on everyone.The photographer turned up around 1pm and started taking a few candid shots while we were getting ready.

Then about 1:15 it was time to get me into my dress..it was quite an effort and i had the 3 girls tying me into it :)
The bus turned up to pick family and some friends up and once they were gone it was time to go outside for the usual car shots and shots with dad and the girls.
2pm and it was time to head off
My Car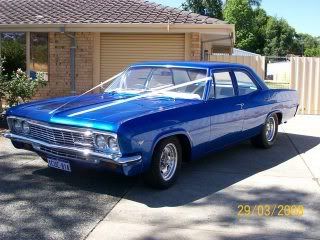 The trip out was about 1/2 hour and i got a little burnt on the way,plus i was finding it hard to breath with the dress on as it was a full corset so no bending or breathing for me all night.
We arrived at the church and all i wanted to do was get out of the car but the photographer had other ideas...so i was stuck in there for another 5 mins.
Getting out of the car was hard with a 3 tier hoop.
Im sure the boys were waiting patiently inside.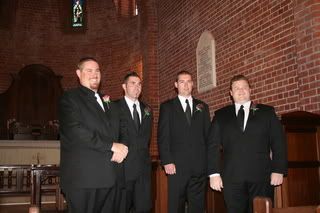 All dad wanted to do was get in there and hand me over.Sonny the minister greeted us at the door then proceeded to the end of the aisle and directed everyone to stand..then it was time for the girls to start walking down.
We followed behind them and laughed all the way down as dad was saying g`day to all his mates.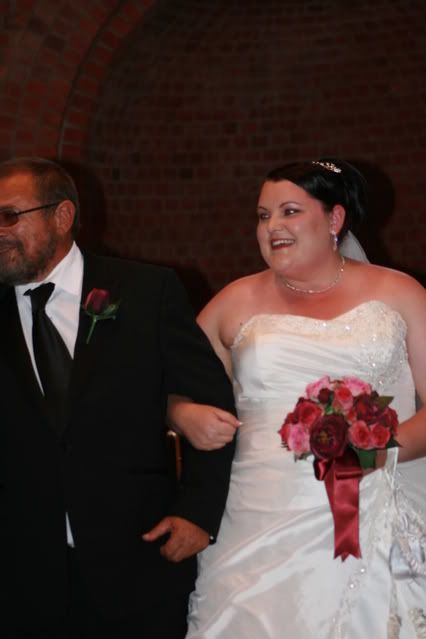 Then it was time for dad to give my hand to Rob...he didnt want to let go everyone had a great laugh and then he went and sat down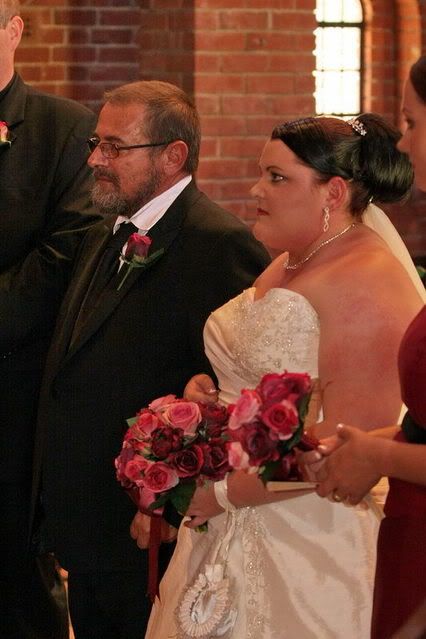 Sonny started the service and when he was doing his sermon we had a chance to sit down thank goodness as i was starting to get a little hot.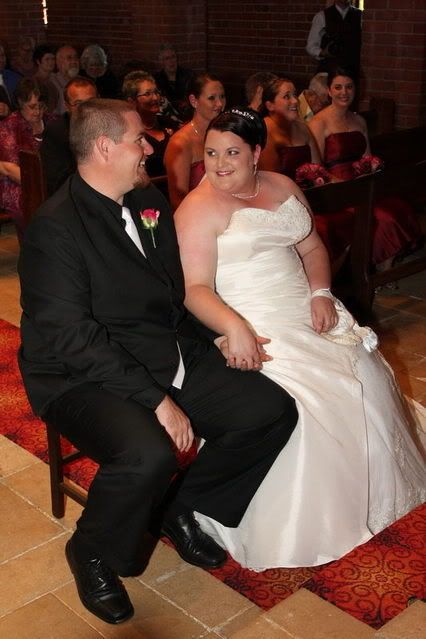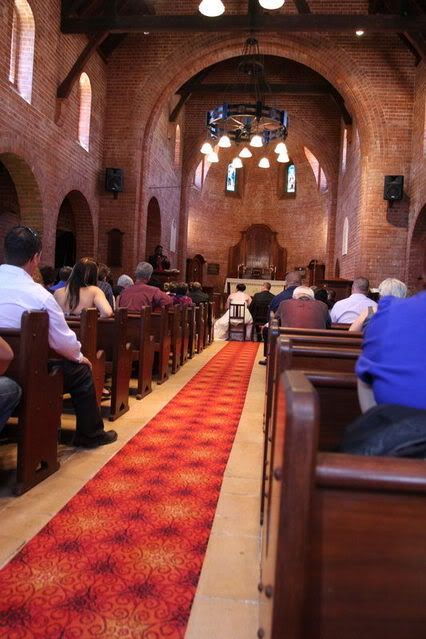 Before long it was time to exchange rings



Then that was it..all done :)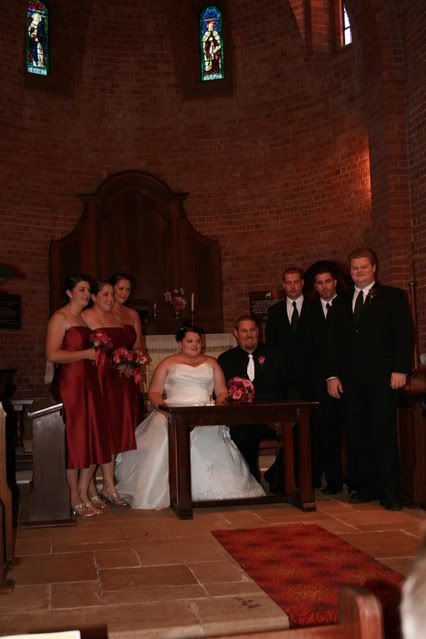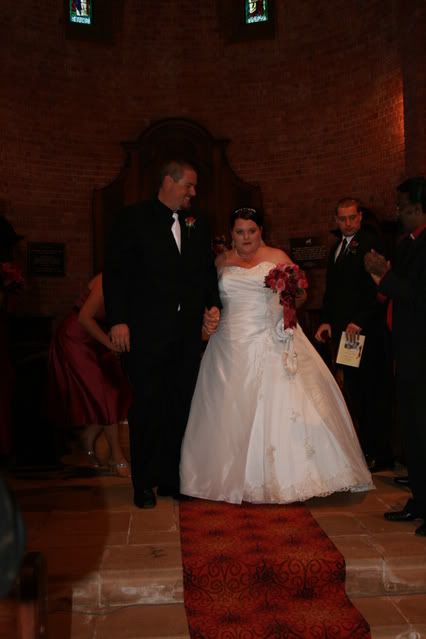 We walked back up the aisle as husband and wife and went outside for some photos and it gave people a chance to say thier congrats.I had a few friends come to the ceremony that i wasnt able to invite to the recpetion which was nice.

Everyone got back on the bus and went into town to the pub for some refreshments while we went and had pics done.
After a few hours it was time for us to go back to the Reception.We had some photos done there to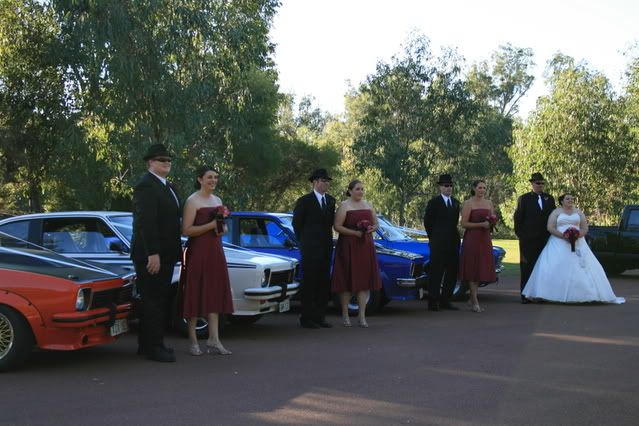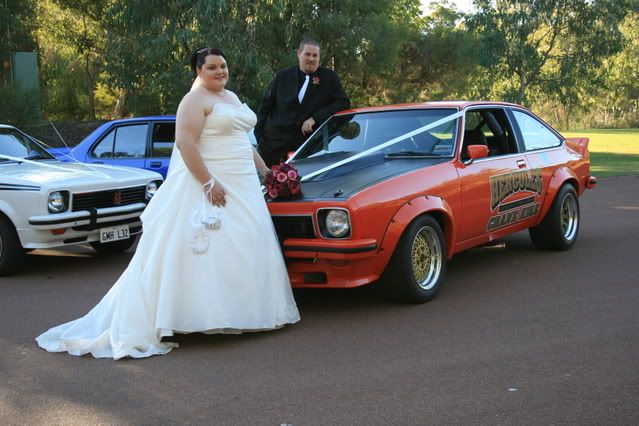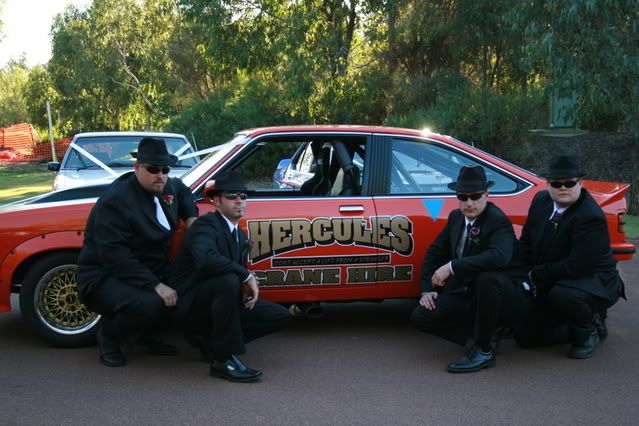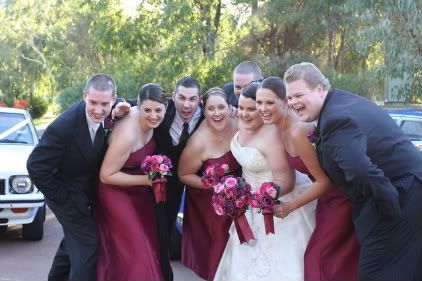 It was starting to get dark so we were introduced to everyone and the party began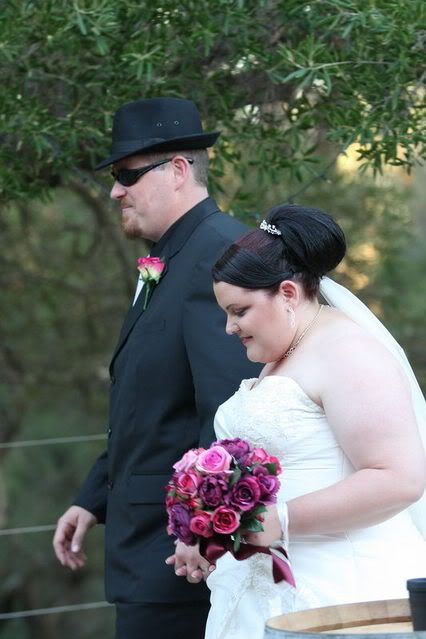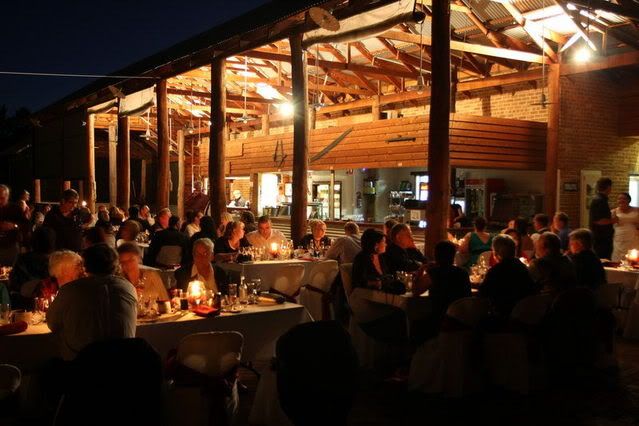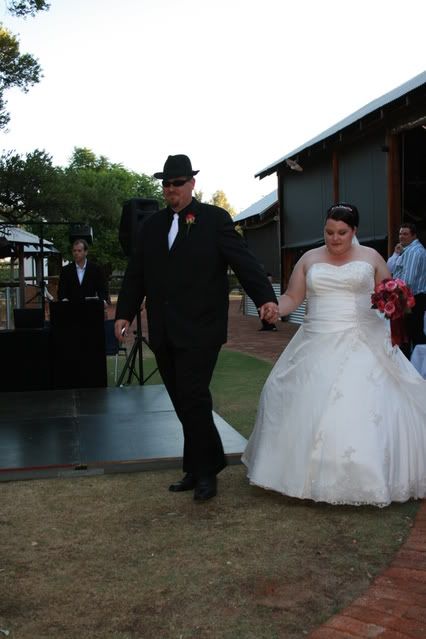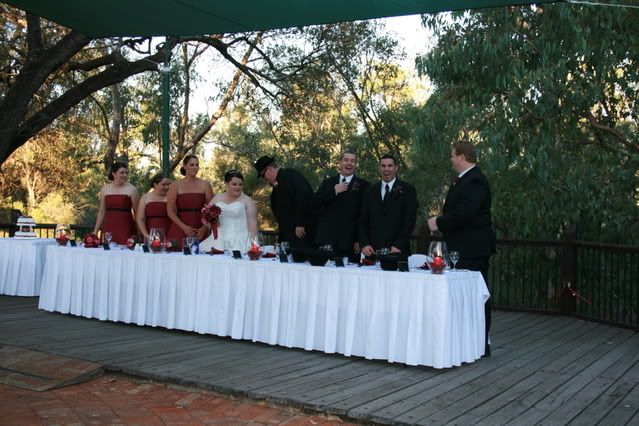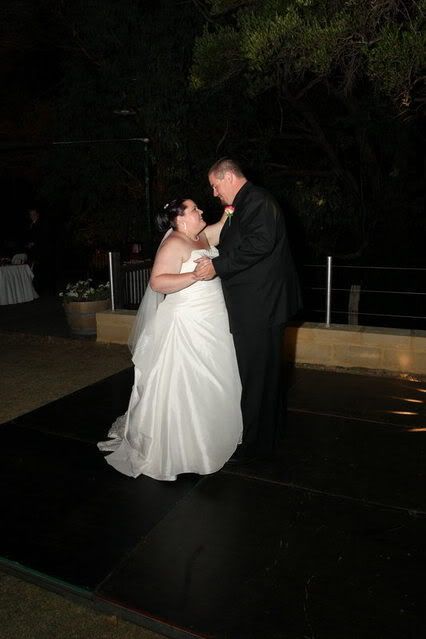 Before long it was almost over.People had already started to leave and by Midnight we were the last ones left :)
Jadey and Jason stayed behind and we went back into town for a few more pics the it was time to go back to the Hotel

You know what happens now :)